Jesus what a fukn dump.
Shut up dude. Clipper will hear you.
Fuk clipper! Dumb dog.
Hey man, that's not cool.
Ah, you know I'm just joking, but for real, this place is so… blue.
What the fuk's wrong with blue?
Ah, I don't know, it's alright, I'm just more comfortable under that crip banner that tone-dogger made for us, I guess. I ain't hating clipper, ferreal.
So whut the fuk is up with blogspot and ultrabs? It's like, a conspiracy.
Yeah, you'd think three fukbags that say fuk blogger all the time would be tops on their list of sites to fix up, especially seeing as we don't pay jack shit and are internet leeches basically.
Shut the fuk up, can't we get through one fukn post over here without bitching about bloogle?
No. sorry, I ain't going out like that. No sell-out. If I want to bitch about the jerk store for like 10 hours and no one ever reads it and 2 fukn people show up over a period of 20 years that's fukn fine. Veni vidi vici.
Ah, fuk ja rule. LizAME. Ya know, even though it's a pac bite, I dig that new eminem/50/busta joint. It's got flavah. I ain't sayin the real keith would like it, but I do.
Whut? Yer not the real keith?
Oh and you're the real pennyworth?
Hellz yeah.
Bullshit, the real pennyworth lives in the batcave. You live up the street from the ocean with Mrs. P. The real p-worth cleans fukn giant dinosaur statues and changes the oil on the batmobile. You fukn chillski like jim obekowski and eat cabbage with locals. Fukn sellout.
Oh don't even start with that shit.
Hey c'mon guys.
Oh fuk off mr. Minister of information.
Whatever.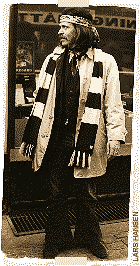 Yeah whatever.
And whut's up with like no google pics working on blogger anymore, while I'm bitching.
I told you, dude, stop it.
Fuk you. it pisses me off, too, cuz I know we're gonna send carlton to go jack images and he's gonna get jackbacked like hi-c and tony a. that shit's skanless.
ya know, you're agreeing with me on this, but you're still a fukn moron.
Hey at least I'm not some poser ass batman butler.
At least I'm not some fake ass rapper that couldn't lace a rhyme to save his fukn grandpa's marble collection.
Yeah good comeback dude.